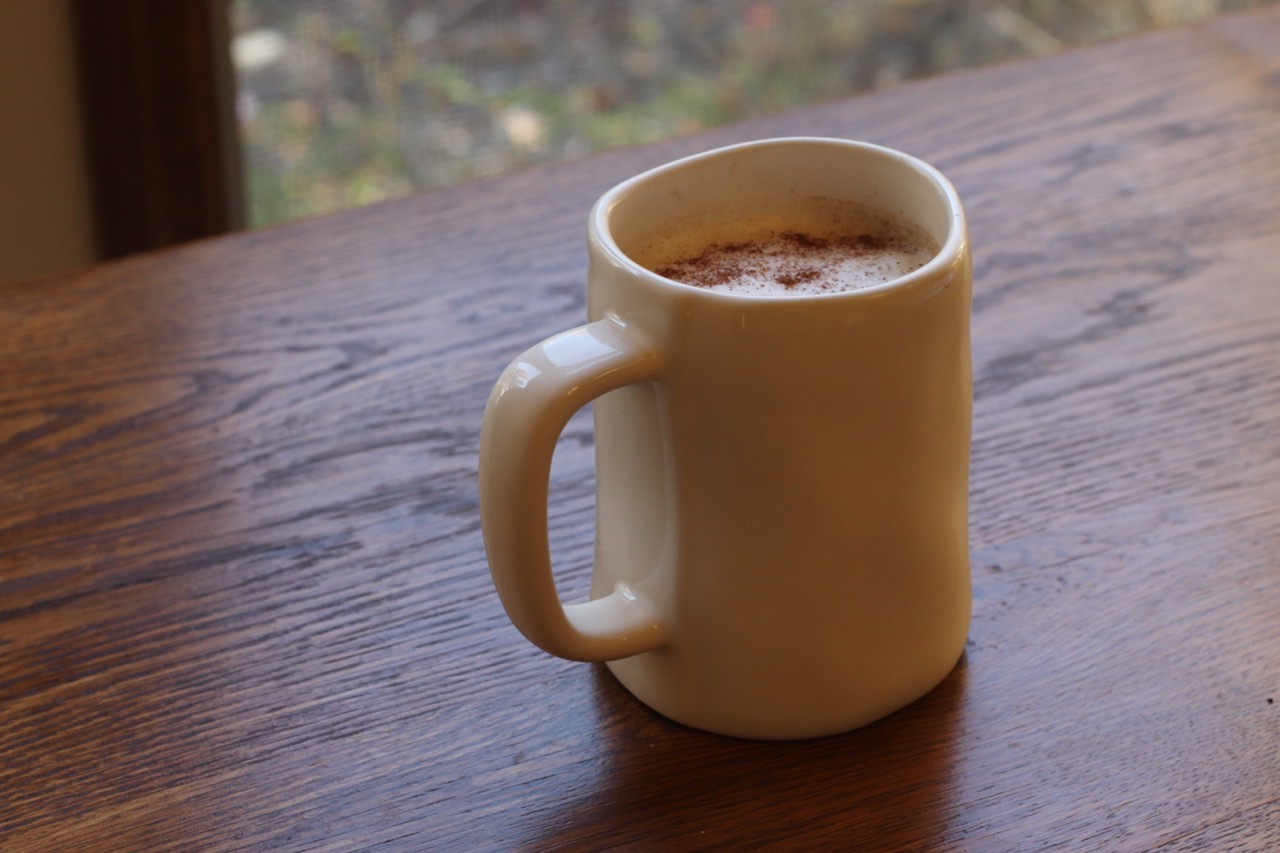 Ingredients

1 cup of your favorite brewed coffee
1/3 c half and half (or milk/cream substitute of your choice)
1 tsp of your favorite flavored coffee syrup*
Dash of cinnamon
Mix flavored syrup with half and half. Microwave for about 20 seconds. Use a milk frother to froth until the cream has doubled in volume. Pour gently over the cup of brewed coffee. Add a dash of cinnamon.
*Syrups are easy and much more affordable to make at home. Boil 1 part water to 1 part sugar and add a tsp of your favorite flavoring, such as vanilla, peppermint, hazelnut, etc.