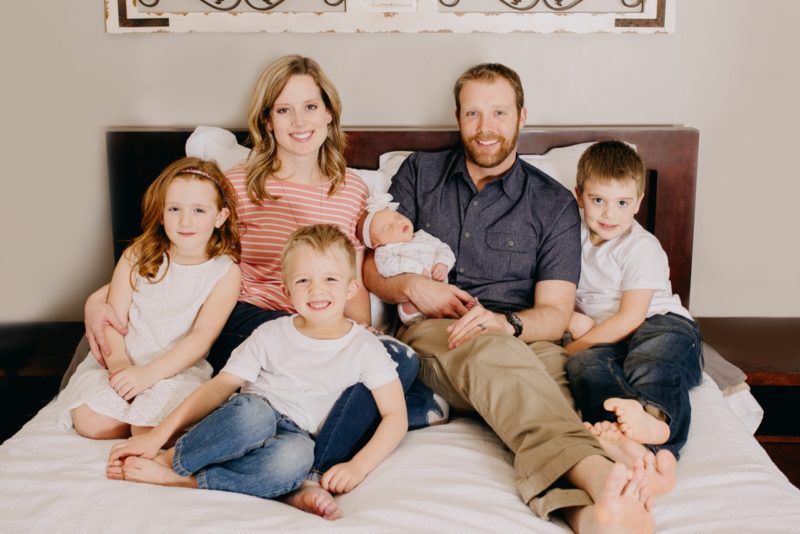 My name is Rebekah, founder of VillageFarmLife.com. I am a wife, mom of 4, family medicine physician assistant, and registered dietitian. I created this blog as an avenue to share my knowledge on wellness and nutrition in hopes of inspiring others to lead a healthy life. Helping others navigate the floodwaters of weight loss and nutrition information and presenting evidence-based truths on these topics is my passion. What started as a narrow focus, however, quickly developed into something broader. I realized early on in the development of this project that my health and wellness are so strongly intertwined with daily life, family, motherhood, and faith that this wouldn't be complete without including those aspects. 
With that, I invite you to my Village Farm Life where I will share with you topics ranging from nutrition, weight loss, self-care, cooking, parenting, farmhouse living, faith and more. The Village Farm is the name of the small farm my husband and I purchased two years ago with the hope of it being our "forever home." We have grown to love our farmhouse on 4 acres outside of our hometown where we hope to raise our kids to love God, love others, and to respect and love themselves by leading healthy and active lives. 
If there is health or nutrition topic you would like me to cover, please contact me and I will do my best to present you with the best information available and guide you through it.
Blessings,
Rebekah