If I find a recipe that both my husband and I love, as well as all three of my kids, and its healthy-ish to boot, I double down and make a huge batch it to last forever. That's our story with this Super Simple Taco Soup. I shared this on Instagram and it was a big hit, so here is the recipe.
Ingredients:
1 pound of ground beef
32 oz beef broth
1 can corn
1 can black beans
1 can diced green chilis
2 packets of taco seasoning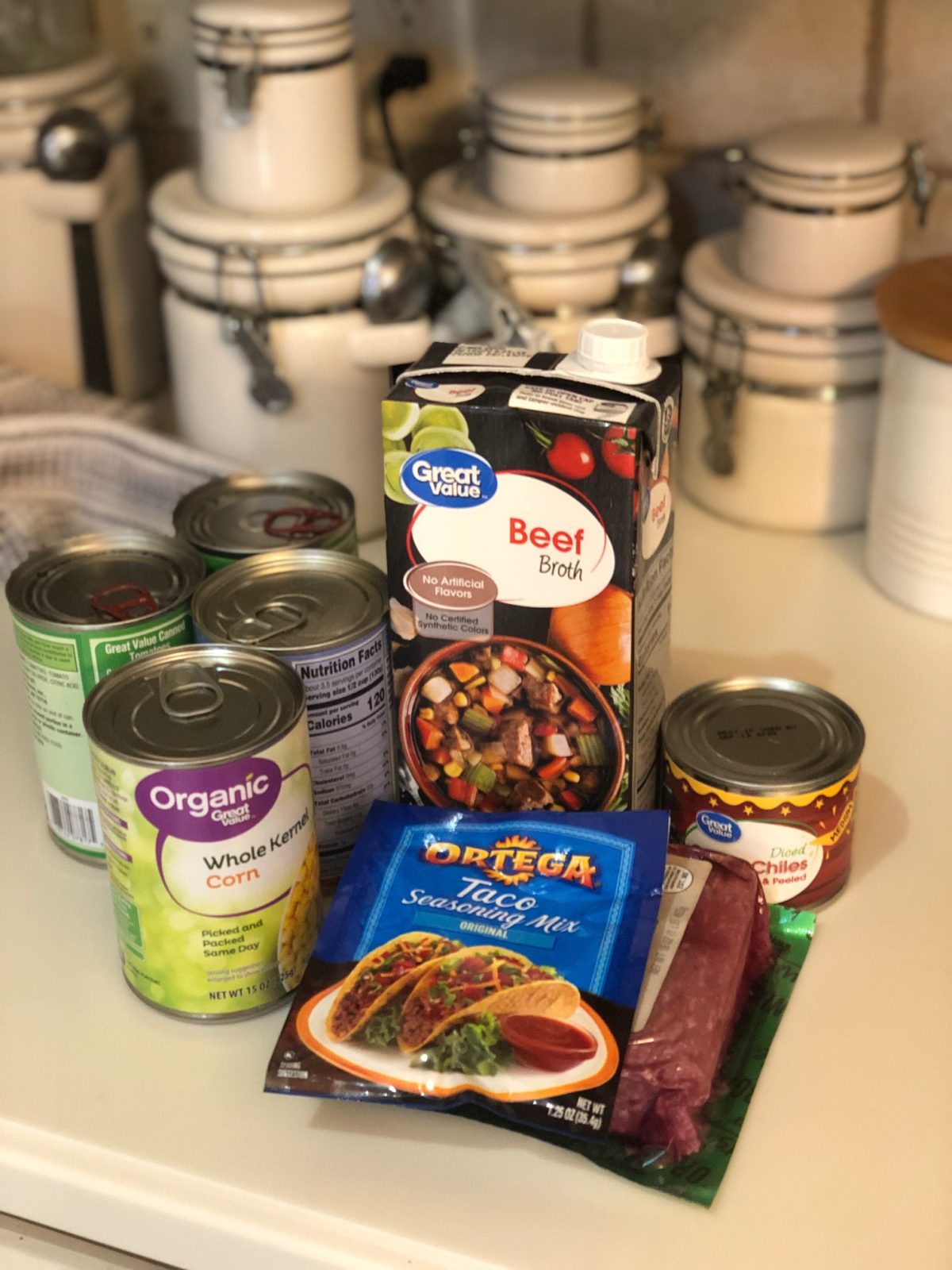 Directions:
Brown ground beef with 1 packet of taco seasoning. Transfer to a large pot and add beef broth. Add canned corn, black beans, and green chillis and cook over medium for about 10-15 minutes. Add second taco seasoning packet and simmer for an additional 5-10 minutes.
There you have it. Takes less than 30 minutes and taste better as leftovers.