This recipe is the perfect FOUNDATION for chili. That's because you can add anything you want to make it yours, but it's great just the way it is, simple and delicious. You simply follow the rule of "2s". 2 cans of beans, 2 cans of diced tomatoes, and 2 cans of tomato sauce. We typically add onions and green peppers to ours!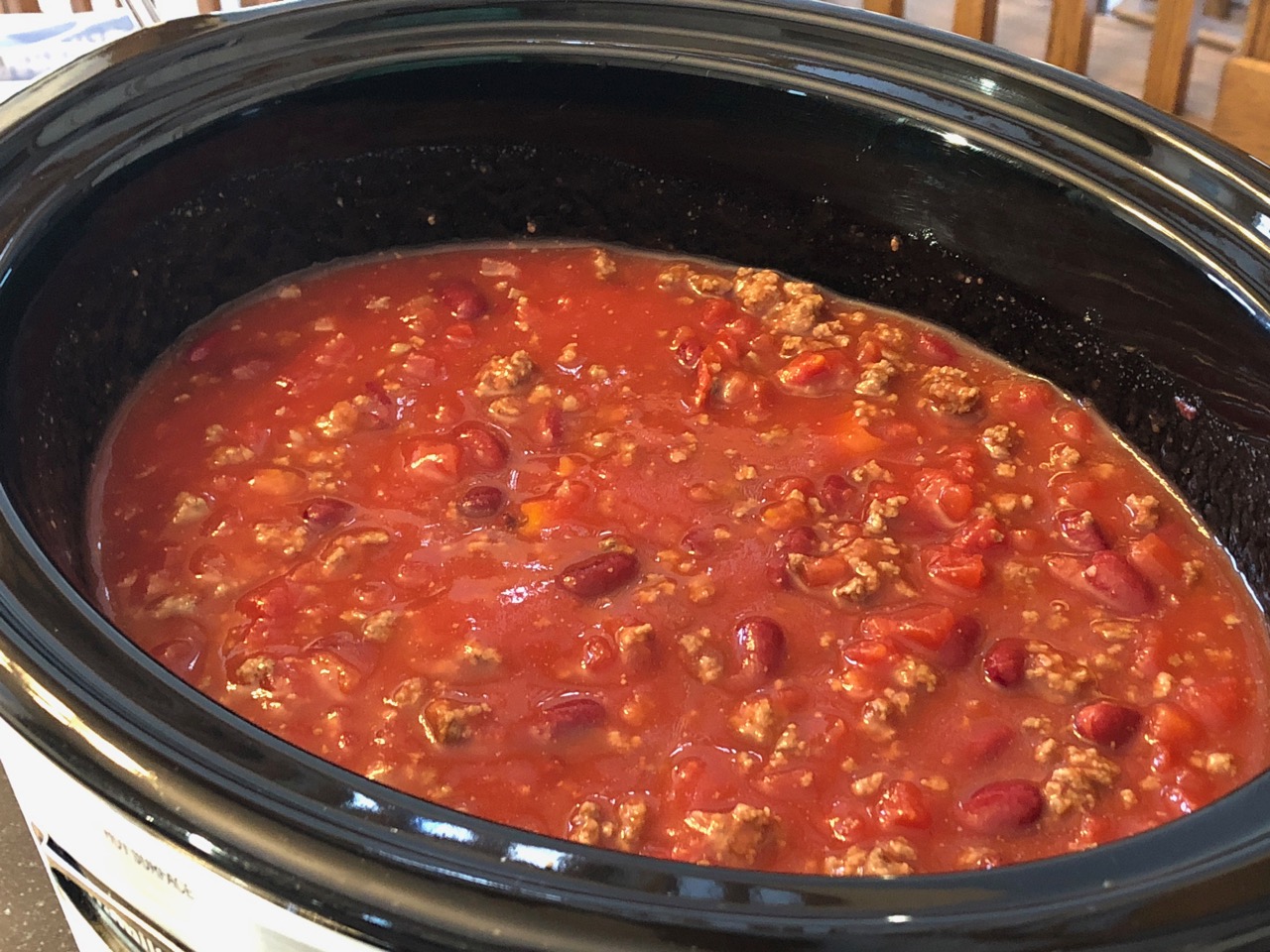 Ingredients
4 tbsp chili powder
2 tbsp cumin
1 pound of ground beef
2 14.5 oz cans diced tomatoes
2 14.5 oz cans chili beans (kidney or pinto will work)
2 14.5 oz cans tomato sauce
Brown meat over medium heat. Add 2 tbsp of chili powder and 1 tbsp of cumin to the meat while cooking. In a large pot or crockpot, combine diced tomatoes, beans, and tomato sauce. Add the remaining 2 tbsp of chili powder and 1 tbsp cumin. Add cooked ground beef and stir. Enjoy immediately or keep warm in the slow cooker until ready to eat. Top with favorite chili toppings such as cheese, sour cream, lime, or cornbread.