You may have noticed an emerging culinary trend of using tiny little plants as a food garnish or sandwich topping. These microgreens have taken off in the culinary world and made their way to local markets, homes, and kitchens.
Microgreens are immature vegetables harvested between 7 and 21 days. They're more mature than a sprout but harvested before true leaves appear. The results are a flavor-rich, vitamin-packed food source that's hard not love.
I recently had the chance to experiment with a few varieties of microgreens at home. I was immediately impressed with the intense flavor! Flavors vary throughout the different growth stages of a plant and microgreens have a reputation for vibrant taste. I found this to definitely be true with the varieties we sampled which included broccoli, cilantro and several micro blends. They had such a rich, smooth taste you don't normally associate with vegetables.
Once I was hooked on flavor, I went to the research. I'm a skeptic when it comes to nutrition claims and promises because there's no shortage of superfoods out there claiming to cure cancer, lose weight, and take advantage of people. That's why part of my mission is to provide evidence-based information on this blog.
Growers claim microgreens contain more nutrients than mature greens. There hasn't been a significant amount of research yet validating this claim but because of their popularity, a lot is in the pipeline. But the studies that have been done are very promising.
In one of the first studies analyzing nutrient content, this study (1) found the microgreens they studied had more vitamin and mineral levels than their mature counterparts, as much as 4-6 times! Different nutrients varied among the different greens, and the authors believe things like environment and growing conditions have an impact that needs to be looked at so it's important to know where your greens are coming from. A few smaller studies (2) looking at specific nutrients and phytochemicals found similar results.
Overall it's difficult to deny the nutritional bang for your buck with microgreens. This means theoretically a small serving of microgreens gives you the same value as a larger serving of the mature vegetable. So if your kid won't eat broccoli, but doesn't notice a few broccoli microgreens in his spaghetti, I call that a win!
How We Used Them
Because I'm obsessed with fancy toast, it was the first thing I tried them on. I'm pretty sure I could eat avocado toast on homemade wheat bread topped with everything but the bagel seasoning and cilantro microgreens for the rest of my life and be perfectly happy.
My husband was all about garnishing his sandwiches and wraps. Both of us added them to our salads, really taking them from bland to grand. I feel like the options are limitless. In the kitchen, it feels more like working with a spice to complement our food rather than trying to figure out another creative way to serve vegetables. We're hooked.
Thank you to Matt and Beth Osborn from Seventh Wave Aquagrow for sharing your products with us. If you haven't followed them or tried their products, you should!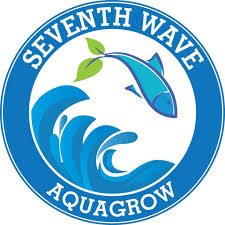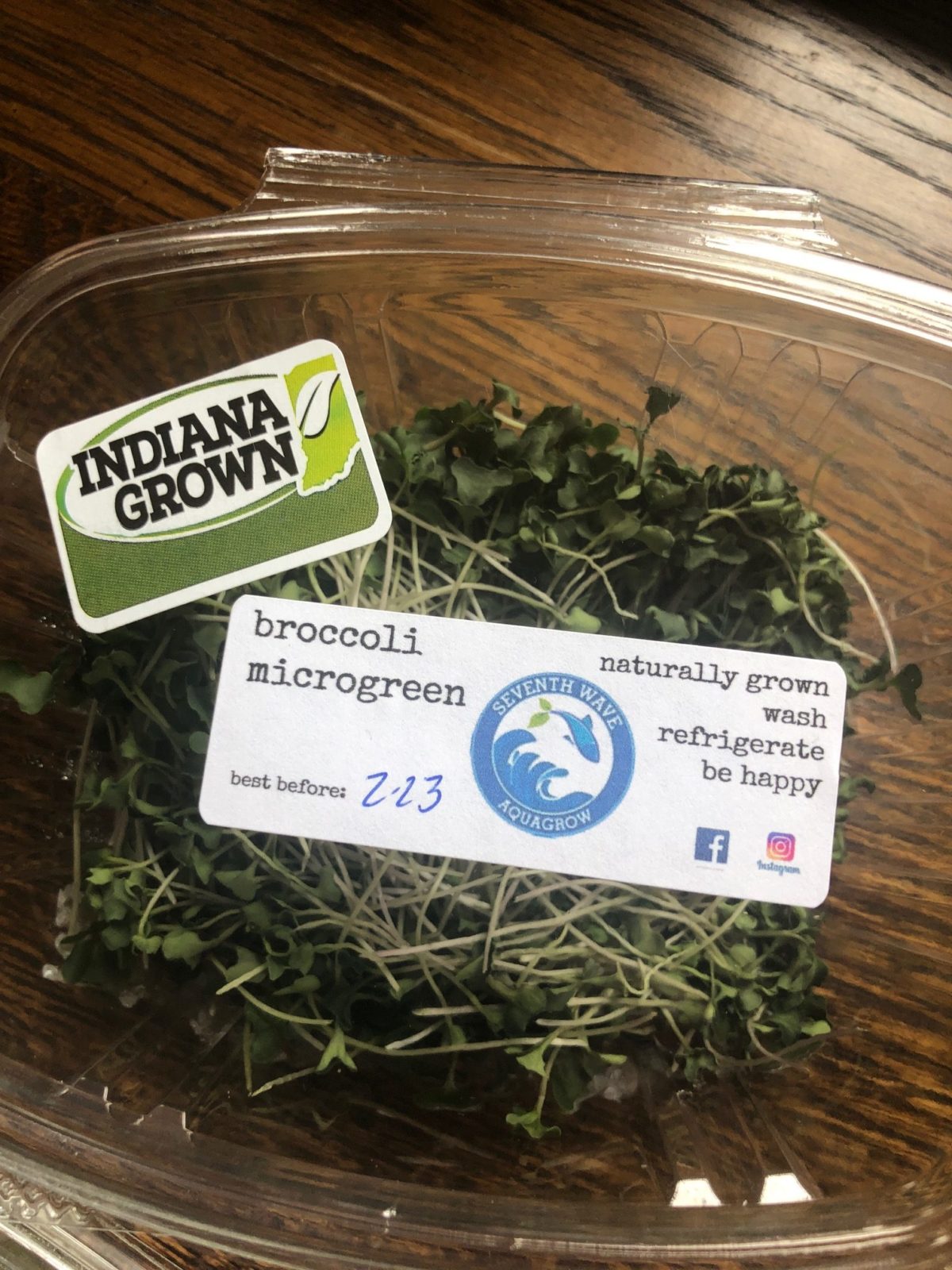 Seventh Wave Aquagrow is an indoor Grow house located on Evansville's west-side. They sustainably grow chemical-free, pesticide-free, all-natural lettuce, greens, and Microgreens in an Aquaponic System. Aquaponics is the combination of Aquaculture (raising fish) with Hydroponics (soil-less growth of plants) in an integrated and natural eco-system.
Follow the Osbornes and Seventh Wave Aquagrow along their journey to provide healthier food for the community. You can purchase their greens through Market Wagon online Farmer's Market, Elbert's Natural Food Market and seasonal Farmer's Markets such as The Franklin Street Bazaar. Check them out on Facebook and Instagram for product availability and updates.
1. J Agric Food Chem. 2018 Nov 7;66(44):11519-11530. doi: 10.1021/acs.jafc.8b03096. Epub 2018 Oct 29.
2. Molecules. 2019 Jan; 24(1): 133.
Published online 2018 Dec 31. doi: 10.3390/molecules24010133