My name is Josi and I am a working mom of three beautiful, busy, and let's be real, often needy children. I have two daughters, ages 9 and 6, and a son who is 3 and lives most of his days in the "threenager" world. We live the typical crazy active family lifestyle, where we're always running someone to a sports practice or game, lessons, 4H meeting, or after school event while still trying to balance the precious family time that we all want but can sometimes slip through the cracks. We live on a large property in the country with a small farm and lots of animals, a big garden, and space to run and play.
My husband and I both work at a pharmaceutical company in Mt. Vernon, Indiana where we get to impact patients' lives by manufacturing lifesaving drugs on a daily basis. Although rewarding, our jobs carry stress and challenges with the pressure to ensure we are making the highest quality product daily in the most cost-effective way.
In regard to my own health journey, I have been an athlete from the age of 5 all the way through college. I grew up playing soccer, basketball, softball, and was a member of the swim team. There weren't many months I wasn't conditioning for a sport throughout my life. Even though the young girl body image and self-doubt were often present, I was always in great shape and a pretty healthy eater and lover of veggies.
That all changed when we started building our own family. I followed the letter of the law while I was pregnant with my first child, making sure to monitor my heart rate while exercising, in fear of hurting the baby. I ended up stopping my regular exercise regimen. This was the start of a decline in my fitness-focused lifestyle, but I was about to be a mom and that was ok!
I learned a great deal about how to exercise safely with babies two and three but after each one, my "free time" became less available. Exercise never seemed to make the cut. I gained around 30 -35 pounds with each pregnancy, but after each one, the post-baby weight was harder to lose.
"Being a mom is the BEST job I will ever have and I wouldn't change a thing, but for my own sanity I knew something had to change."
By the time my son was born, I thought this was just how mom life was going to be. My focus was to answer to everyone else and keep them happy. If they were happy, then I would be happy, right? Because of that, I struggled with finding time to work out. I was always so tired with kids up several times during the night, so mornings were not a great fit. And there was no way I wanted to cart three kids to the gym when we could barely manage getting them out the door to school and daycare for the 9-10 hours they were already there. Once we got home, the starving little monsters had to be fed IMMEDIATELY before they self-destructed and if I was cooking food for them, you bet this tired momma was going to eat too! I honestly felt overwhelmed at the constant need for "mommy" and never a time that was JUST FOR MOMMY! Don't get me wrong, being a mom is the BEST job I will ever have and wouldn't change a thing but for my own sanity, I knew something had to change.
One day, I was scrolling Facebook and saw a college friend who signed up as a Beachbody coach. She had 3 kids just like myself and was seeing huge results thanks to a program she could do at home with a group of women as her accountability partners. It honestly sounded too good to be true, but I was desperate to try something and went all in!
I signed up to start a program that let me focus on both cardio and strength as well as follow a clean-eating nutrition plan. It focused on portion control and eating the right foods instead of calorie counting. I told my husband and friends and family that I was doing it so they could support me along the way. I even signed up to be a coach (I am all about getting a discount so of course, I went for that). I knew it would be harder for me to give up if I really went all in!
The first three weeks were difficult. I had to figure out a new routine and wake up a little earlier than I was used to (remember I said I was tired right? Get up earlier?? Wh-aaaat??). I had to plan each week's meals, then prepare them on the weekends to make it easier to stick to the plan during the week.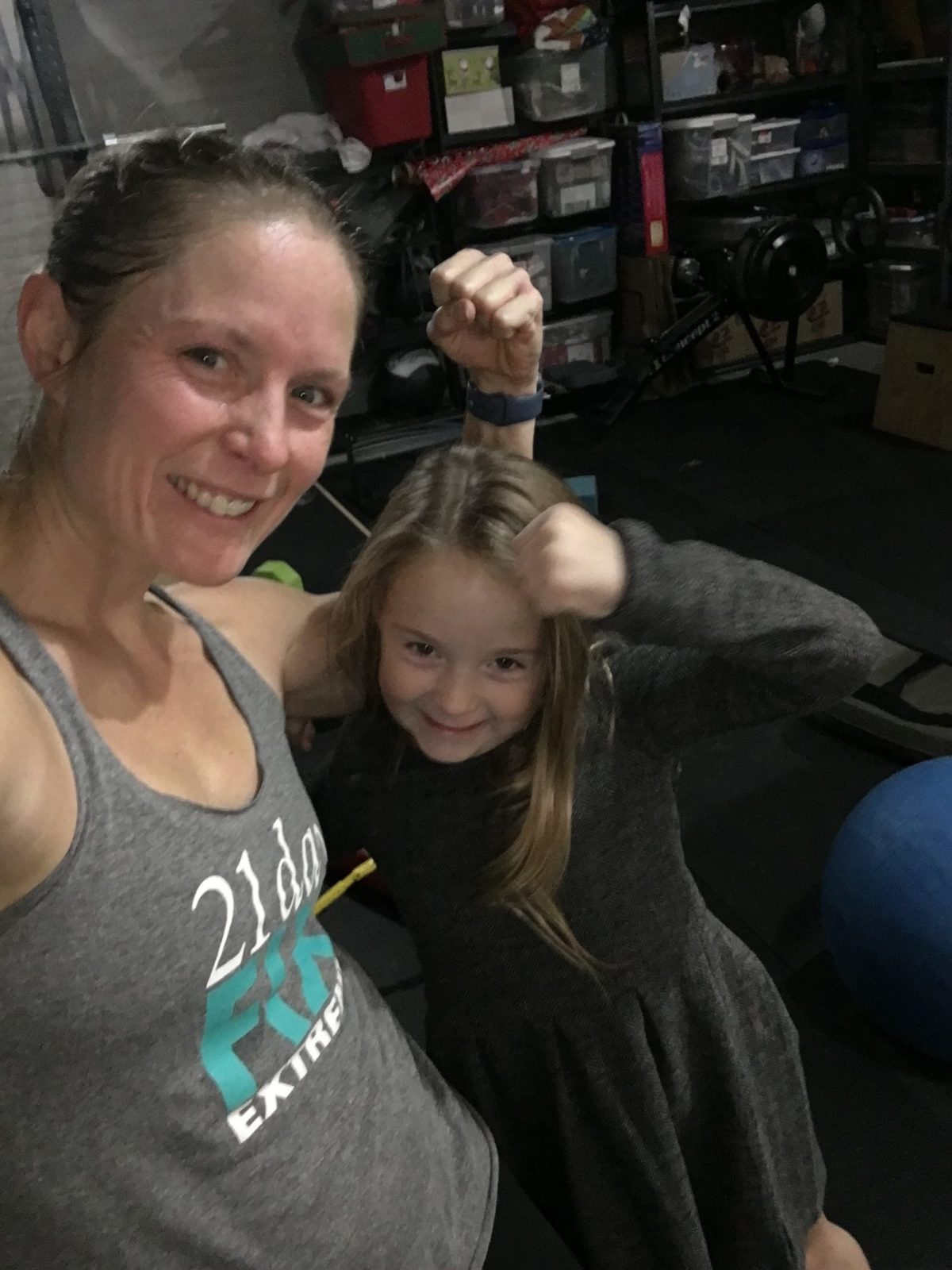 So what happened? I actually had more energy than when I slept the extra 45 minutes each night. I was happier and calmer with my kids, myself, and my husband because I was getting that time to focus on myself for just 30 minutes a day. My body responded instantly with weight loss and energy boosts because it was craving healthy foods and exercise! And I didn't give up on this program as I had in the past because I had a group of 20 women counting on me every single day to check in and get my workout done. I didn't personally know these women other than my friend who invited me. But it didn't matter, because I didn't want to let them down as they had become my own fitness family and I enjoyed cheering them on as much as they kept me going, too.
And then what? You might think after a while the energy would fade and I dropped off and went back to my old ways. Instead, I was motivated to keep working towards the goals I had developed with my coach and was energized from my accountability group to keep going. I wasn't going to let them down. Of course, I had days that I derailed and "fell off the wagon," but I got back on and kept trying.
As the months past, I also became inspired that a busy working mom of 3 kids under 6 could make this work and I wanted to pay it forward. Why can't every mom have this feeling? Heck, why can't any man or woman have this feeling? No matter what level of fitness you're in, this feeling is contagious and addictive. Hands down the best addiction I could ever wish upon a person.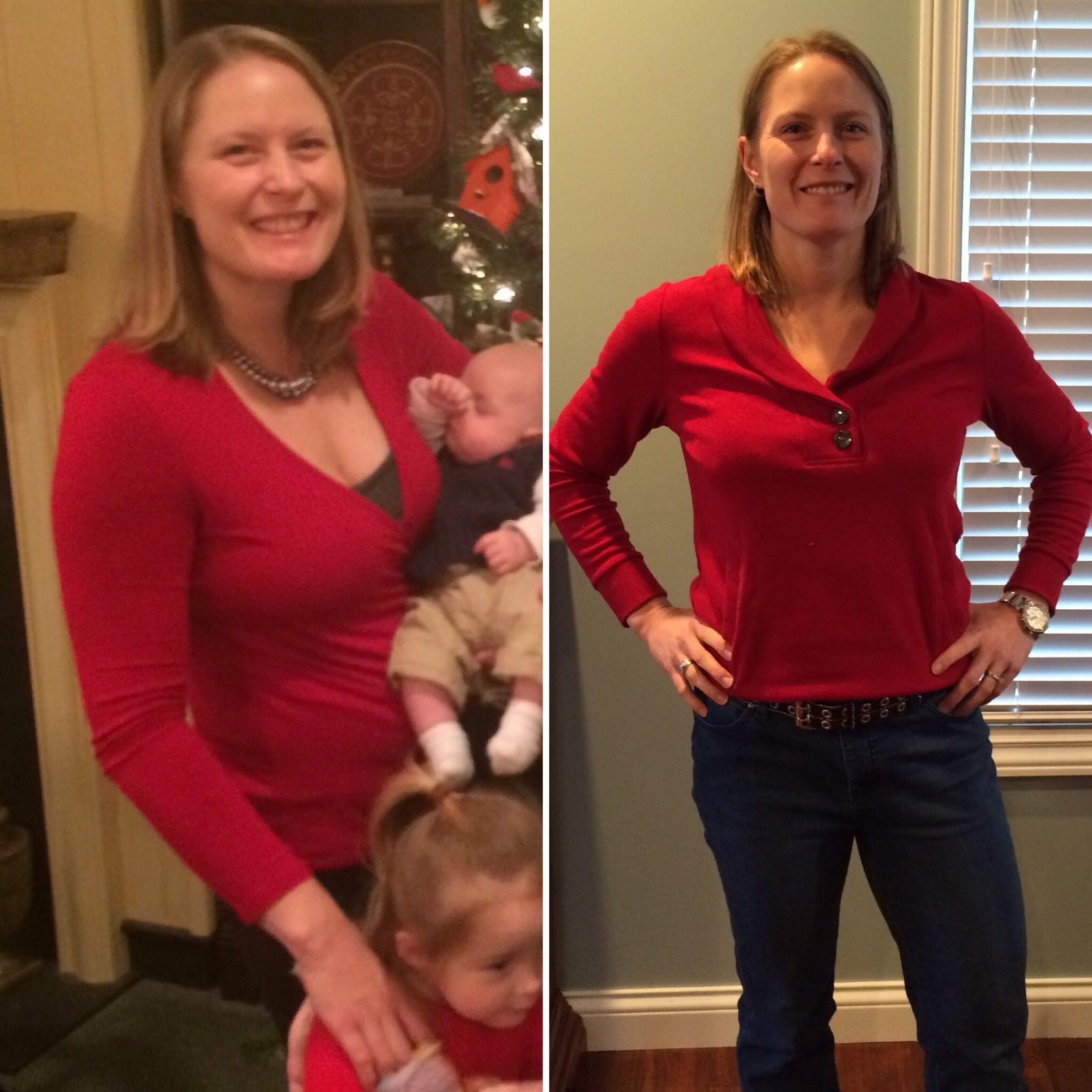 As I continue to develop my own health and fitness coaching business, I hold myself accountable and share the love to my old and new friends and all my family that are struggling just like I was. I want to help them feel as good as I do now when I have the support to take time to be "ME" and still juggle all the balls in the air in our crazy little lives!
Whatever your journey is, know there are other people out there that are supporting you each step of the way and cheering you on.