A local chef in town makes the most delicious cold quinoa sides and this was my attempt to create my own. If you love Greek or mediterranean taste, this is the perfect quick and easy side for any event.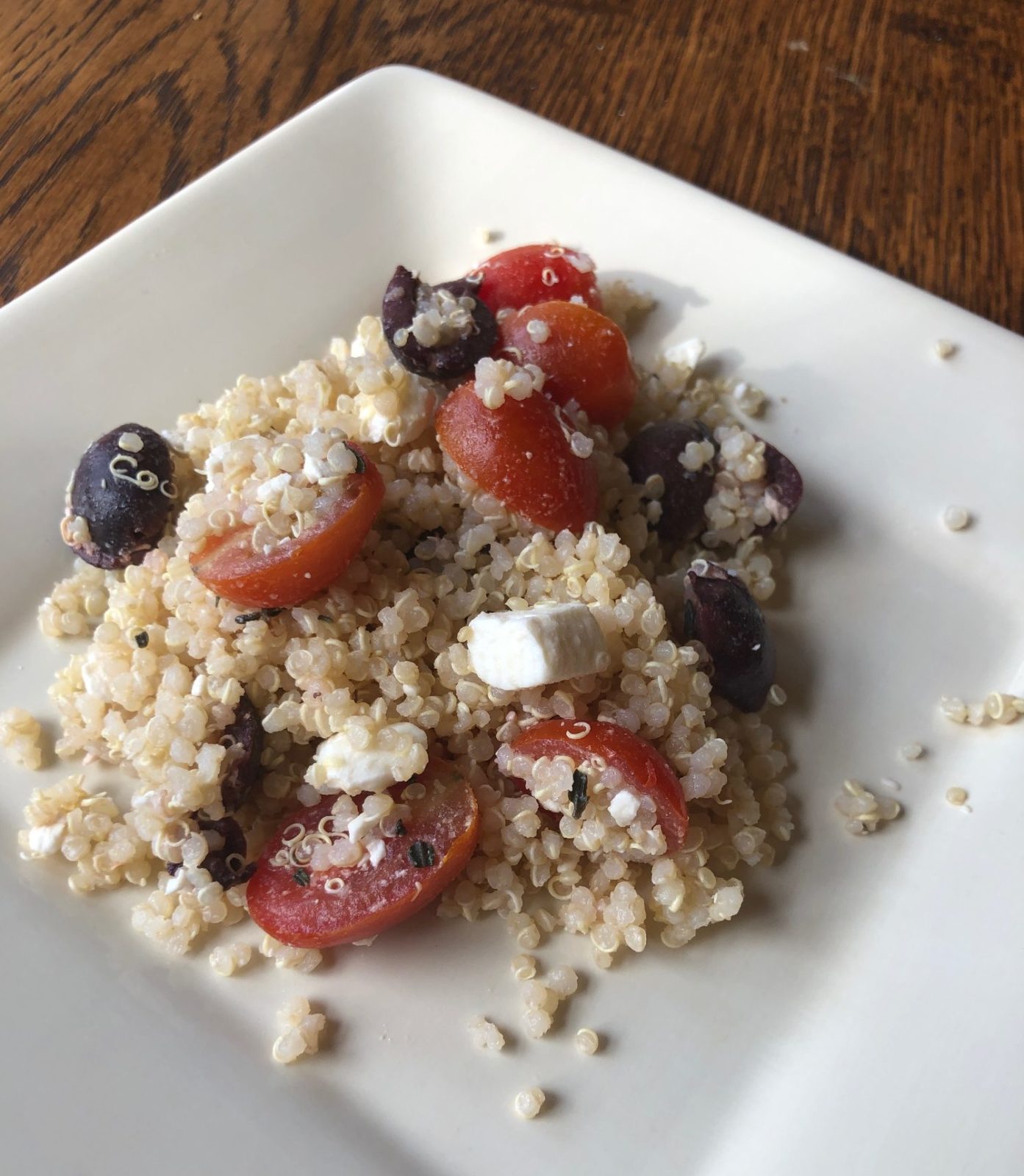 1 c quinoa, cooked per package instructions
1 c kalamata olives, halved
1 c cherry tomatoes, halved
1 small/medium cucumber, diced
3/4 c feta cheese
1/2 cup flavored vinegar (red wine vinegar will do)

Mix all ingredients together, drizzling the vinegar over the dish and stirring. It's best if you can let it marinate for a while, like overnight. I've also been known to throw in chopped thyme or mint if the herbs are in season.