If you've followed me at all for more than 5 minutes, you know I love fall. I love it all. The leaves, the pumpkin spice, the boots, the sweaters. All of it. So I'm not quite sure how we've lived in the farmhouse for 3 years and I haven't decorated our front porch with everything pumpkin and mums. So here it is in 2018, our fall front porch.
The first vision I had was to replace the oversized wreath we had hanging with a seasonal sign. I wanted a phrase that encompassed our life here and settled with Happy Harvest. Nick cut a large hardboard down to a 4×4 sheet for me which I painted orange. I made the stencil with my Cricut, experimenting with a new stencil vinyl. It worked out pretty well, I had a little trouble controlling wrinkles but I'm also not used to making such big signs.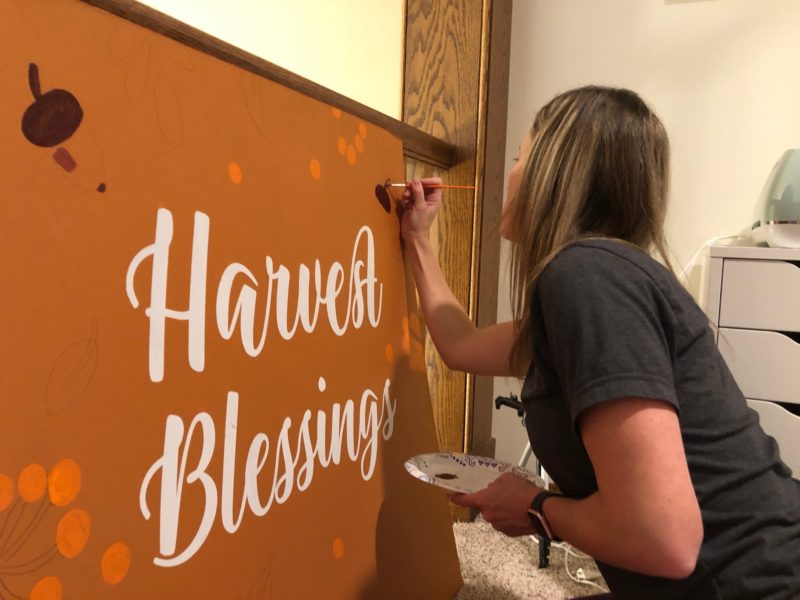 It looked pretty plain so I decided to brighten it up with some "fall confetti." We just happened to have the right colors in my kid's stash of craft paint, most of which was at least 2 years old and dried out. I know I look professional in that picture, but I'm using my kid's 99 cent paintbrushes and a paper plate. Somehow it turned out exactly as I wanted!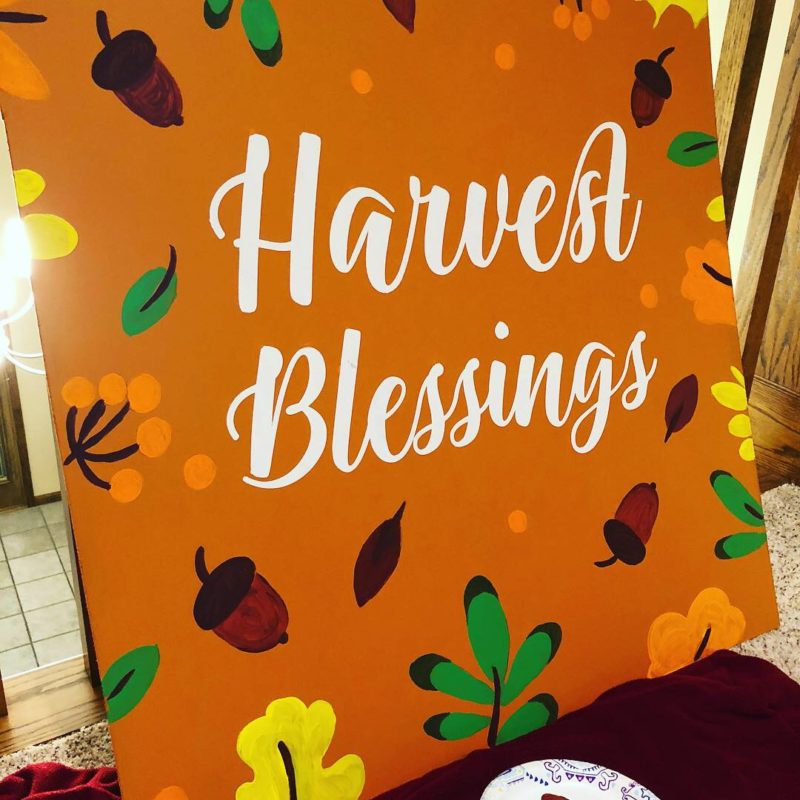 Every fall front porch needs pumpkins and mums. My vision was pretty vague, I wanted tall corn stalks as pillars for each side of the porch and a variety of pumpkins, flowers, and fall colors. I was able to get almost everything I needed including mums, straw, corn, and gords, at a local farm/pumpkin patch here in town.
I'm no Martha Stewart, but basically, I just started arranging the pieces together until it suited my taste. I needed a way to create height and "stack" some of the pieces. We have a lot of excess brick behind our barn which worked perfectly to make little sets for the decorations.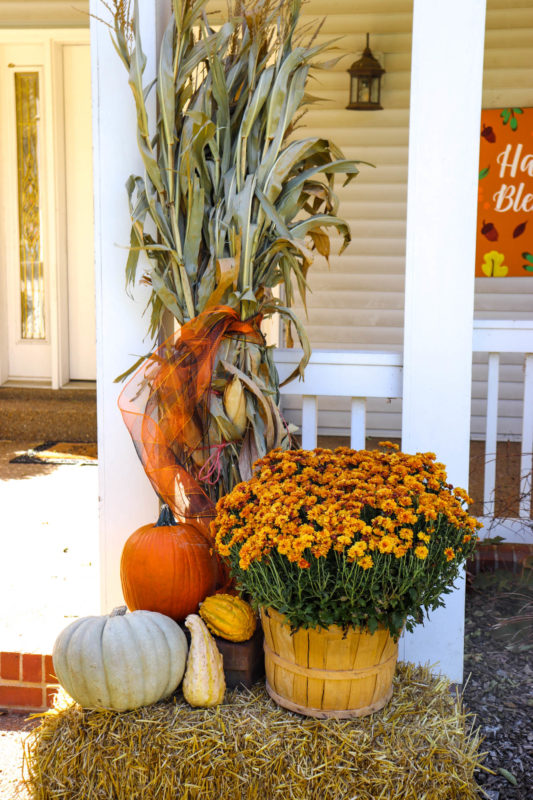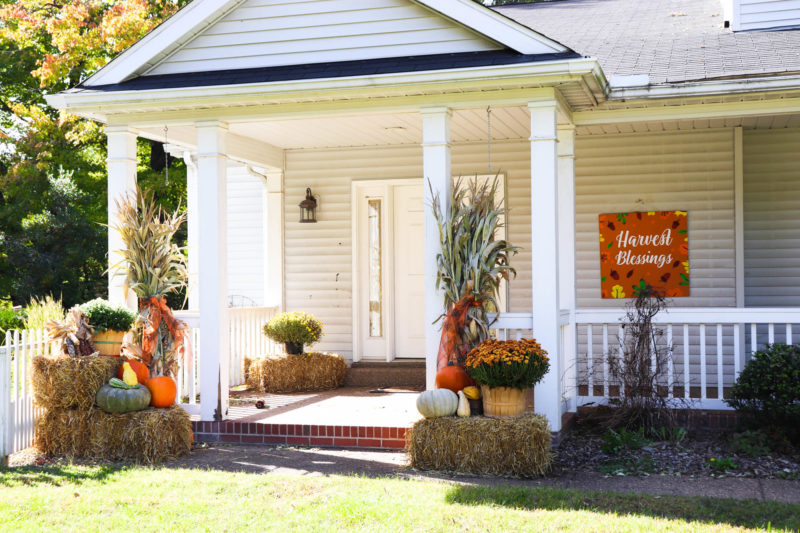 I absolutely love mums. I purchase mums from the same farm every year. They are huge, beautiful, and more affordable than the big retailers in town. I planted a few at the end of our driveway earlier this month but unfortunately didn't keep up with watering as frequently as I should have. I'm hoping they last a few more weeks because pulling in the driveway after a long day, seeing those vibrant colors makes me smile.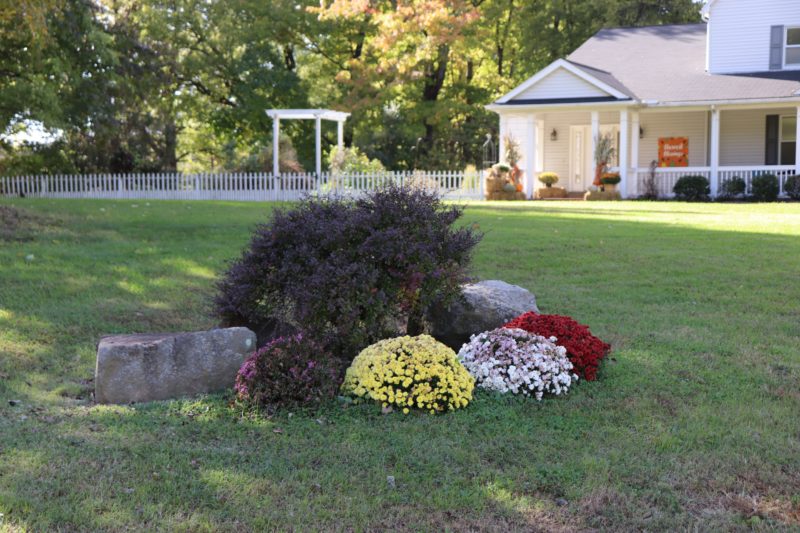 We're pretty good about getting Christmas lights up the weekend after Thanksgiving, so, unfortunately, I'm only going to enjoy this for about a month. But I'm pleased. There is still ample time for hot chocolate on the porch and enjoying the view!