Today I'm sharing our latest farmhouse project, our DIY indoor barn door.
The original part of our house is over 100 years old. Much of the house was added on, including our master bedroom and bathroom. Both are right off of our living room, separated by a doorway and casing, but no actual door. We lived 3 years this way but it was starting to create some problems.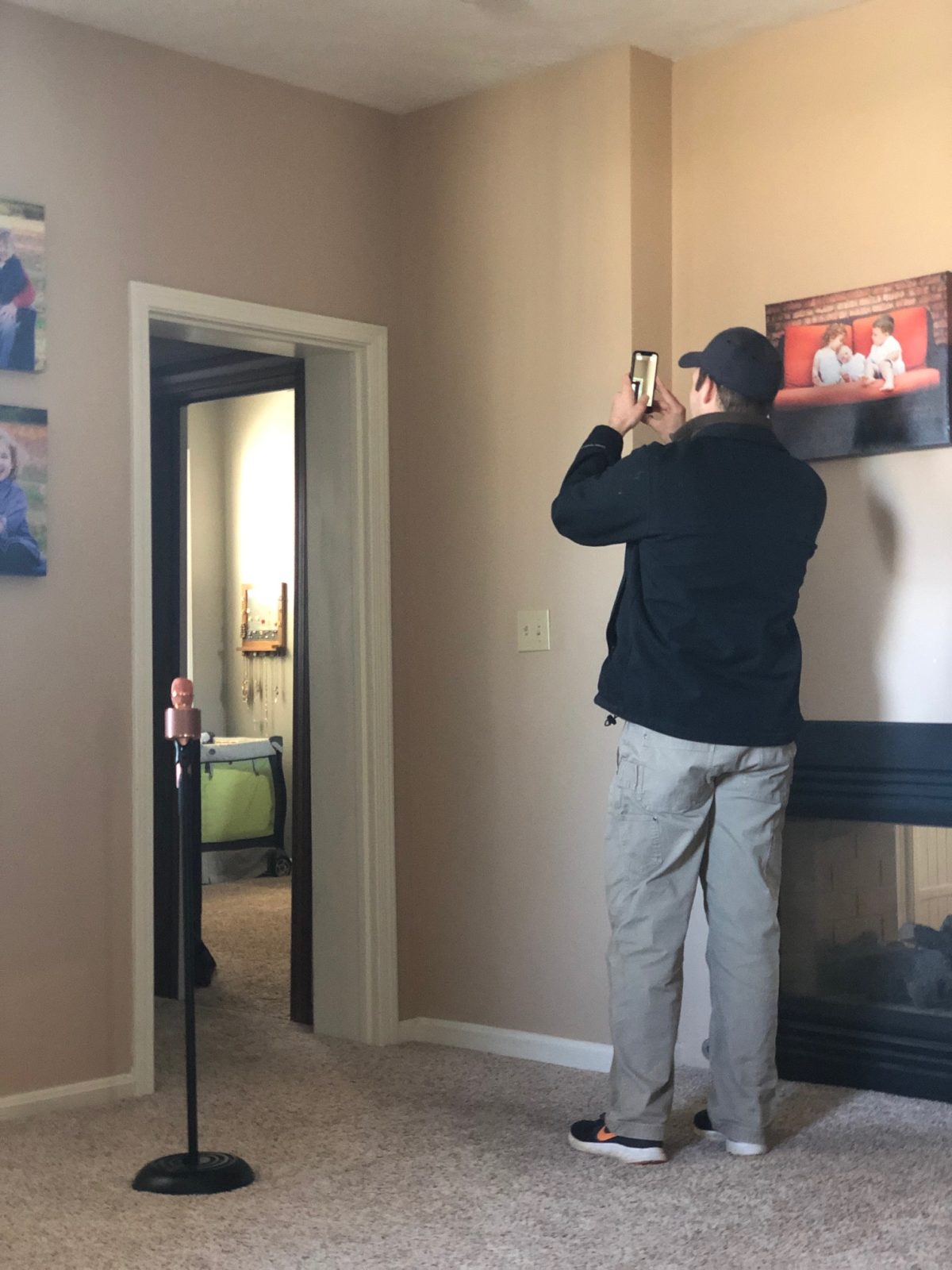 First, it's not really clear to guest that it's the master bathroom and not our powder room. At first, this didn't seem like a big deal, but there's a big difference in how you treat a bathroom you know others will use and your own. I make no promises about wet towels, bathrobes, and hair tools strung across the counter of my bathroom but generally, our powder room is kept clean and organized for guest.
Second, or kids are getting older. My oldest is a boy. While it bothers him none to waltz on into our room unannounced, it's starting to bother me. He's certainly old enough to remember seeing his mom breastfeed or change clothes, and I just think it's time to create a respectful distance on those images. We have a door to our room and a door to the bathroom, but both are always open because we go back and forth in the morning while getting ready. I needed a door to separate the entire space.
We still have quite a bit of reclaimed wood from our property so Nick used it to make the door. He did his thing planing the boards, gluing, clamping and sanding.
When it was done, we had second thoughts because using these thick boards it was SO HEAVY! But it turned out beautiful and has a lot of character. If we do another door anywhere it will be with purchased lumber.
The hardware kit and door handle were from Amazon. We checked around locally but the Amazon had the best deal. I initially wanted to leave it bare because I loved the raw, honey color. But it took about 2 days of greasy little fingers to leave prints so we added a varnish.
Our DIY indoor barndoor turned out great. Now there's not one but TWO doors separating me from my kids when I'm trying to get ready in peace! It feels like a statement piece of artwork instead of a door and it doesn't take the space a traditional door requires. It fits in our modern farmhouse perfectly and I couldn't be happier.