After moving into our 150-year-old farmhouse we started finding random items around the barn, everything from horse bridles to wagon wheels. When I uncovered an industrial-sized spool, I knew immediately I wanted to make a table out of it. Our DIY front porch spool table was a fun family project we finished last year and I absolutely love it.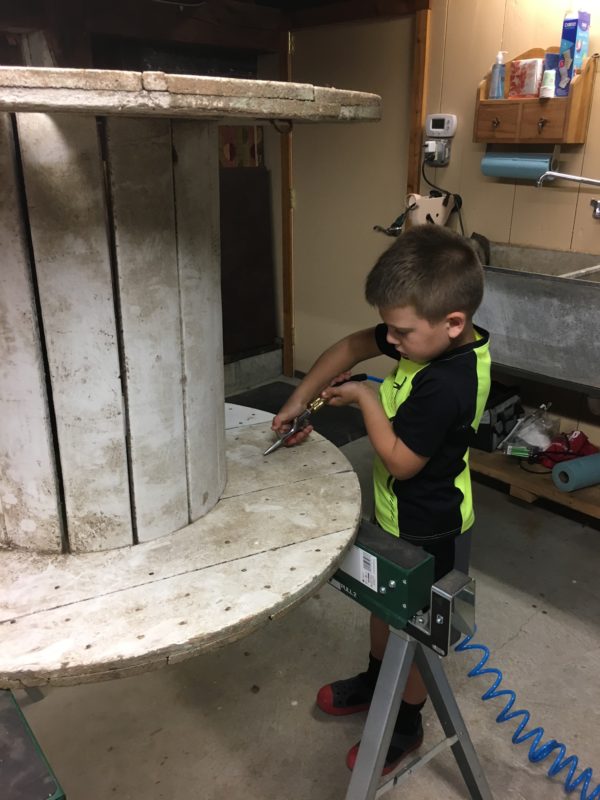 The first thing I did was power wash the layers of dust and dirt collected over the years. Nick then secured some of the loose panels and base that were basically holding on for dear life. I sanded the entire piece down and painted the base a clean, bright white and had the best helpers for this step. The kids love working and doing anything in Dad's workshop and although it would be so much faster to do it myself, I love involving them in the process.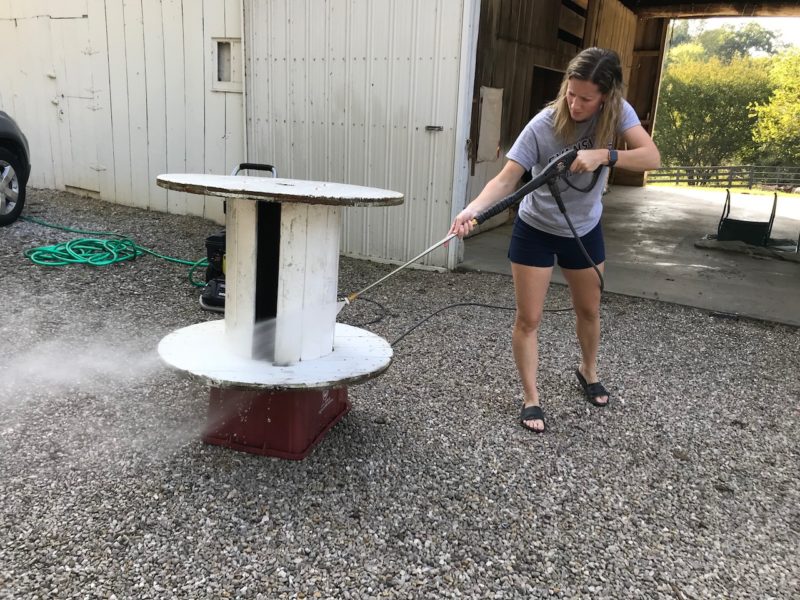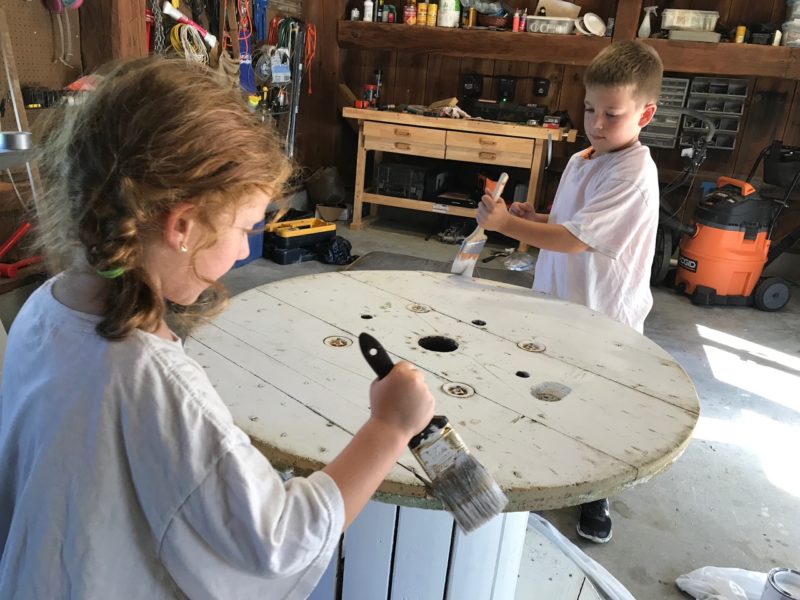 It became clear a new table surface would be necessary for any practical use. This project I handed over to Nick who secured 1×4 boards then used a jig-saw for the rough circular cut and a router to match the edge exactly. A drill with a Forstner bit was necessary to create space for the bolts on the underside of the table top.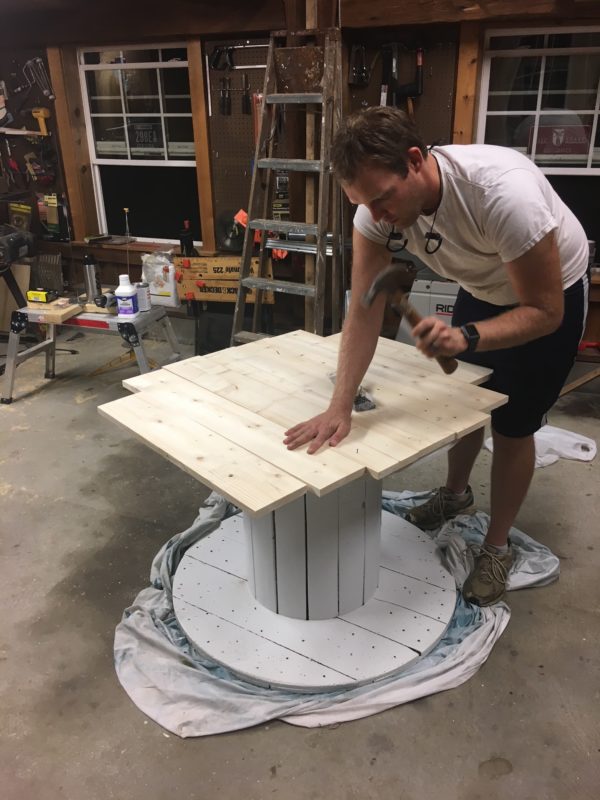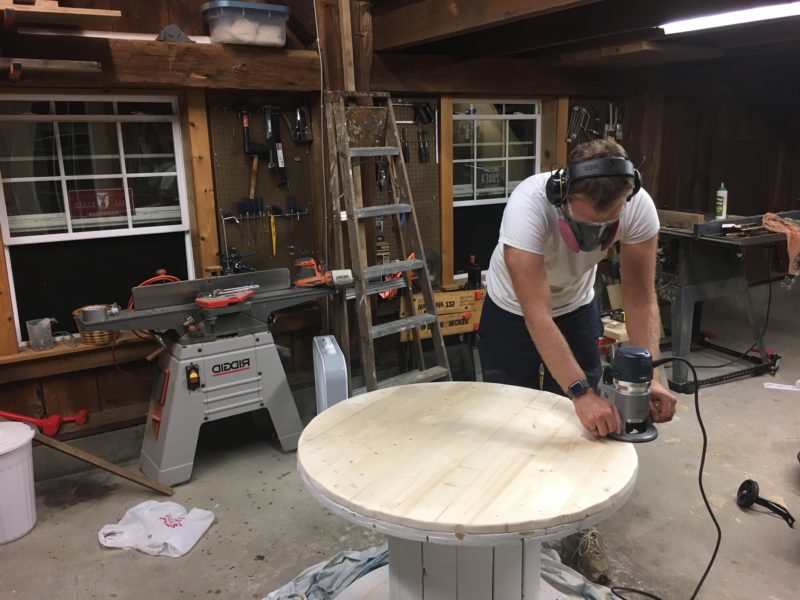 I used several coats of our favorite Minwax Provential stain for a nice, warm tone that contrasted perfectly with the bright base.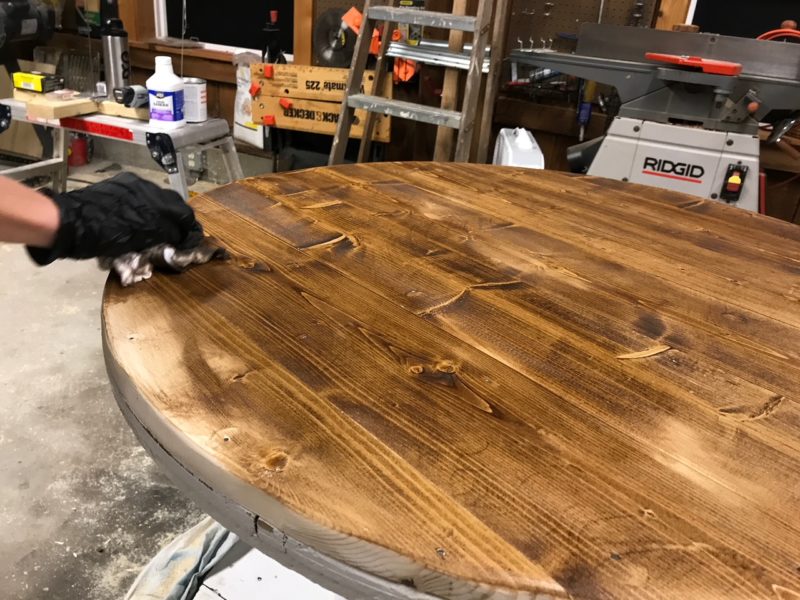 Two metal rockers were left by the previous homeowners. I used a fine metal brush over the rust patches and sprayed two coats of teal spray paint for metal surfaces. We have a white railing, a white porch swing and now a white table next to our white farmhouse, so the pop of color in these chairs is very refreshing.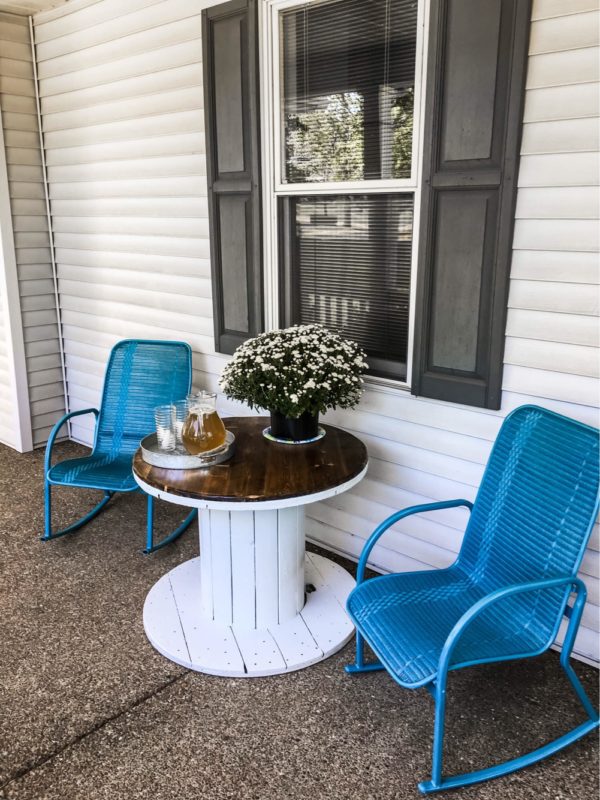 Because most of the materials were used the entire project cost us less than $30. Upscaling is definitely the cost-efficient way to add unique home decor to your space. What are some of your favorite DIY upscales?