If your jewelry is organized anything like mine, you spend at least 5 minutes every morning untangling necklaces and looking for a matching pearl earring. Ideally, my jewelry is stored in the small vanity drawer of my dresser, which houses enough space for about half of my collection. So it spills out all over the top of my dresser until It becomes another big tangled ball of chains and hooks, and I declutter and try to organize it again. I was inspired by jewelry displays in some of my favorite boutique stores and DIY organizers I found on Pinterest and decided to make my own. It only took a few supplies and tools and I love the finished product.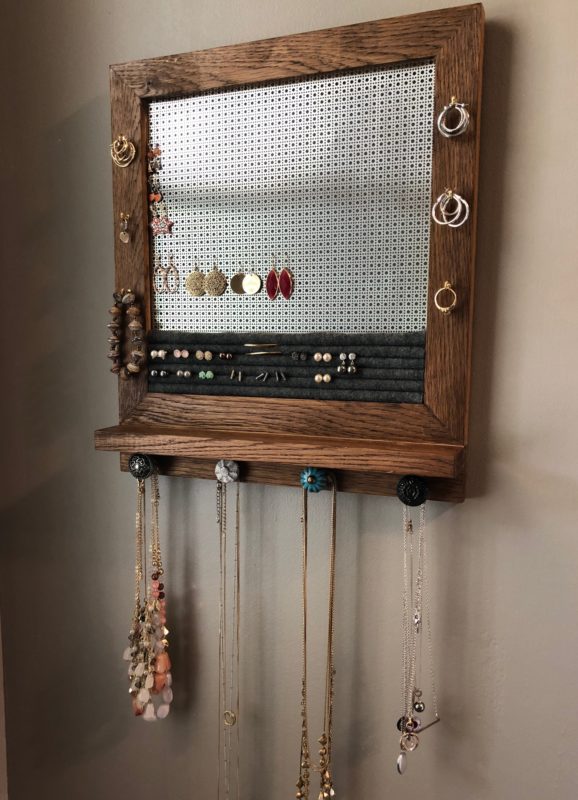 Materials 
-Decorative knobs from Hobby Lobby
-You know I used some of our barn wood for the frame, but of course, you could use scrap wood, cheep lumbar pieces cut to size, or even purchase a large picture frame
-Dowel rods and felt sheets
My ever handy husband made the frame. For earrings to hang on the decorative metal, it couldn't be set posteriorly where it would hang flat against the wall, so he made a slit through the wood for it to slide in.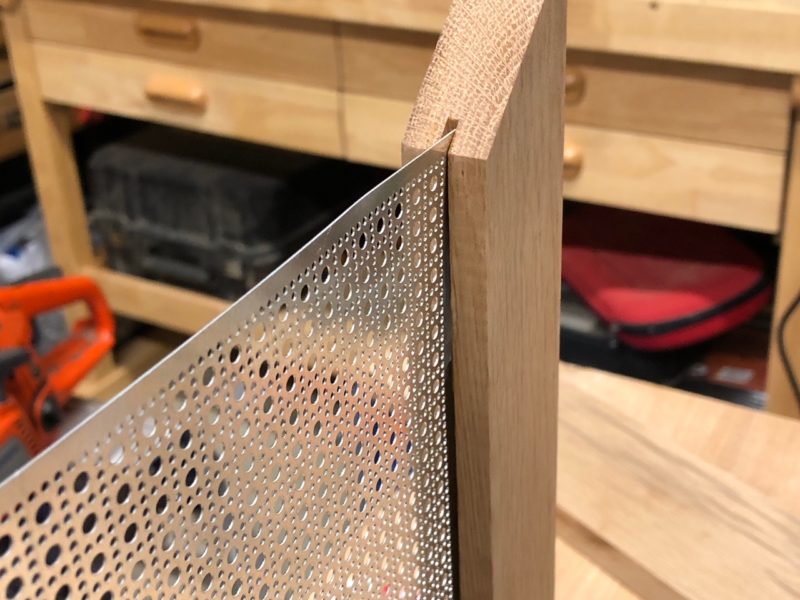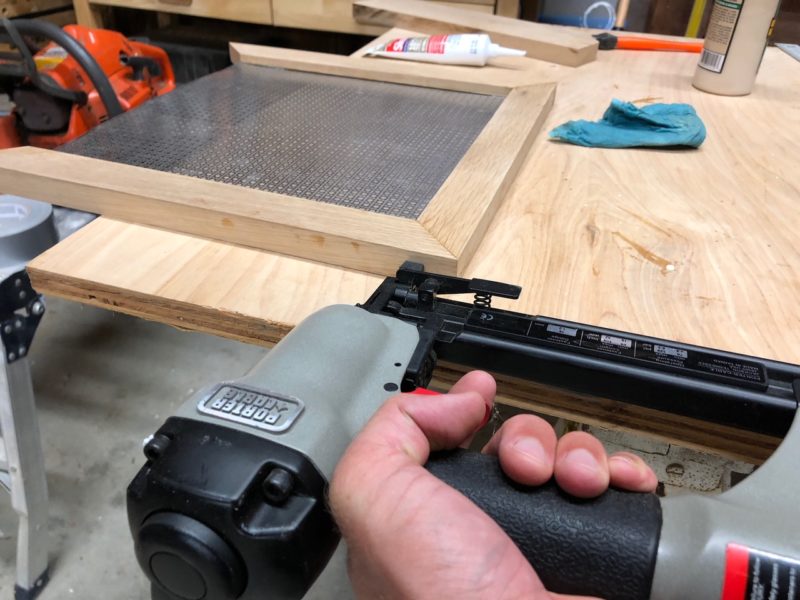 I wanted a small shelf, so he added that as well. I debated whether to leave it bare or stain it. I love the look of raw wood, but I wanted something a little darker. I used Provencial shade of Minwax stain, which is my go-to for our projects. We added the knobs and metal hooks after staining.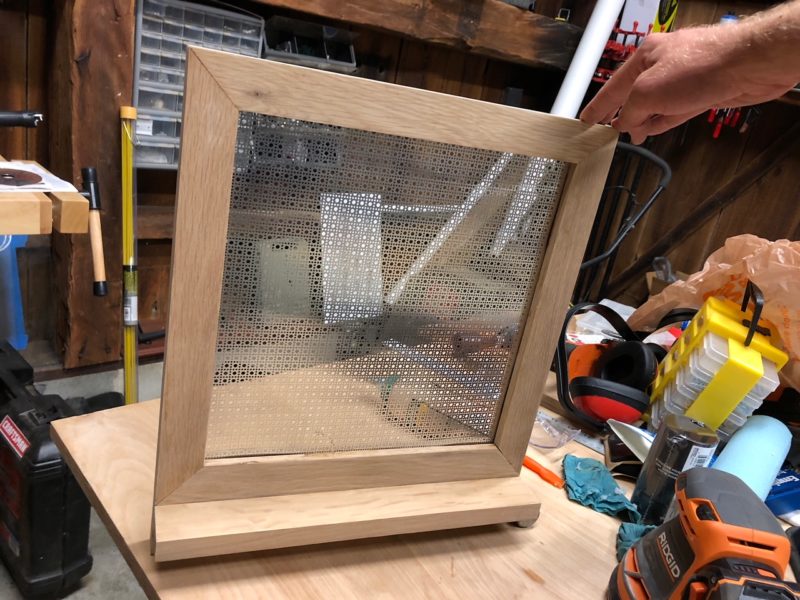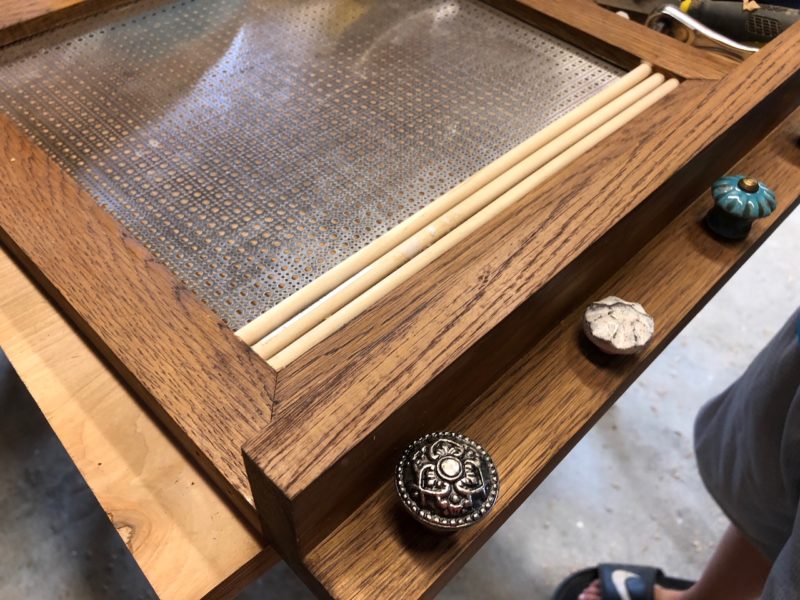 I needed a place to secure small earrings and studs, and decided a felt board, similar to a letter board, would do the trick. For this, we secured dowel rods with wood glue. While they were still setting, I applied the felt (I wanted some flexibility in the rods while working the felt in). I used a credit card to secure the felt between the rods, hot gluing the top and bottom borders to the first and last rod.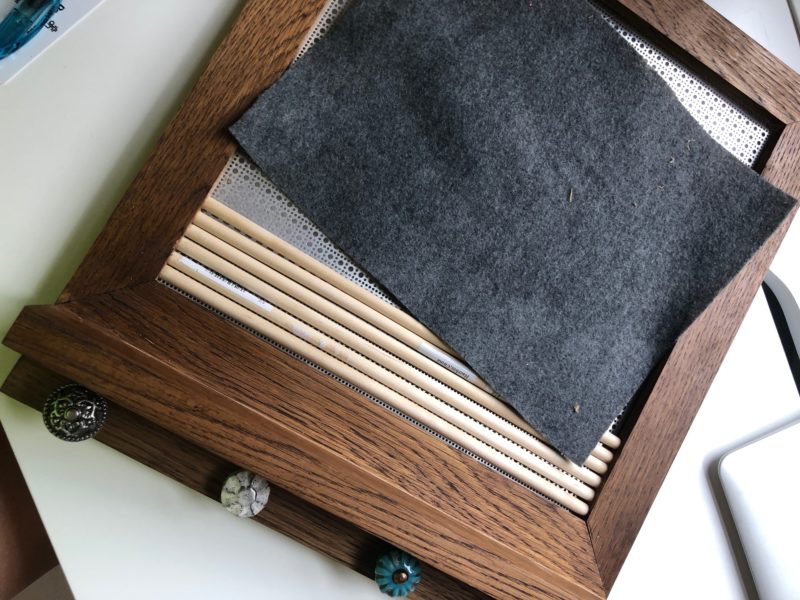 Other accessories, knobs, hooks and hanging rods can be added to a simple frame like this, but for me I was pleased with the final, simple product. My daughter, who is notorious for taking my necklaces, loved it so I may make another one for her.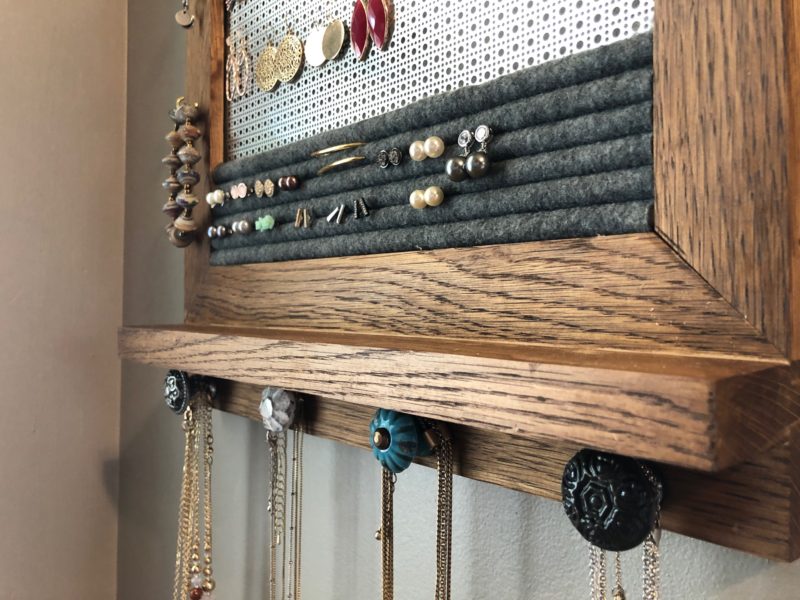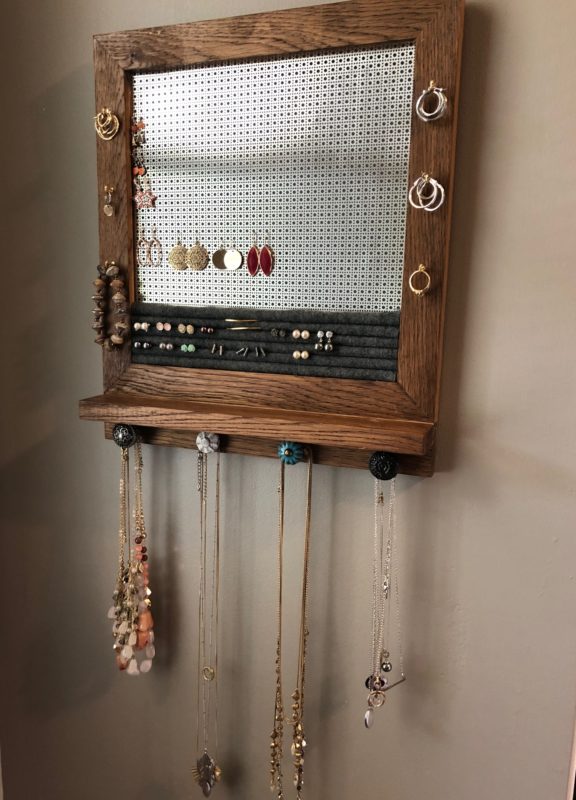 If you don't have a lot of wood working tools, you can definitely purchase a picture frame and slide the decorative metal where the glass fits, and add small hooks and accessories. I'd love to see what you come up with!